We create memorable sensory experiences for any type of event in Maryland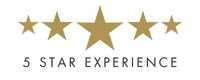 At Devonshire Perfect Events, we understand that planning the perfect event is an important task. We provide an elite and polished event-planning service that caters to both businesses and individuals. From corporate events to private parties and weddings, we take the time to learn who you are or your business to ensure that the desired outcome is achieved. Our experienced team will work with you throughout the entire planning process to coordinate a memorable event. With Devonshire Perfect Events, you can rest assured that all of your event planning needs will be met.
About us
If you're interested in our services, we'd be delighted to hear from you! We are passionate about making sure our services are personable and customized to meet your vision. Our team will take the time to listen to your goals and timeline, and then discuss your budget and what you would like to see from us throughout each step of the process. We take great joy in seeing the smile on your face when your event turns into a reality, and are proud to be a part of making it happen.
Don't plan your event alone, let Devonshire Perfect Events assist you today!
What our customers are saying
Cristina & Remo

It was obvious that her whole team, and all her vendors, really love the work that they do and really had my best interest in mind. By the end of it, it felt like I was working with some of my best friends.

Kim & Andy

Devonshire was AMAZING!! They went above and beyond to help customize a package that fit our needs and our budget. Not enough good things to say about the Devonshire Team! Thank You!